Semiconductor & Solar
H+E has a huge amount of experience in supplying Water and Wastewater Treatment plants to the Semiconductor & Solar sector. Like the sector itself, that knowledge and experience has expanded and developed enormously over the years.
Whatever your exact needs are, H+E has the experience to provide you with the best available solutions. We have supplied both Ultrapure Water production systems and Wastewater Treatment plants many times.
We have been developing and improving what we offer for well over 25 years. So, when we stop and take a serious look back, the designs we provide are "very different" from those that we did then. However, plants that we supplied 25 years ago are still operating perfectly well!
This means that, in-line with our philosophy of "Continuous Improvement", we now very often provide not just replacement and refurbishment of parts but also system upgrades. For example, development of internal recycling systems is relatively common. This can have major benefits in terms of reducing operating costs. After all, we all know that producing Ultrapure Water from drinking water is an expensive business!
One increasingly used technology that we have been supplying for many years is so-called "Functional Water". These systems use Ultrapure Water as the starting point and add small concentrations of gases to produce "Functional Water". This is used directly for cleaning components and virtually eliminates the need for the strong chemicals that are normally used. This not only saves the purchase of those chemicals but also saves the use of treatment chemicals in the Wastewater plant.
More Information?
If you would like more detailed information, you can Download a Brochure, Reference List or some Case Histories here.
Alternatively, whether you need a new plant, or an upgrade to an existing one, please contact us and we will be very happy to discuss the available options with you.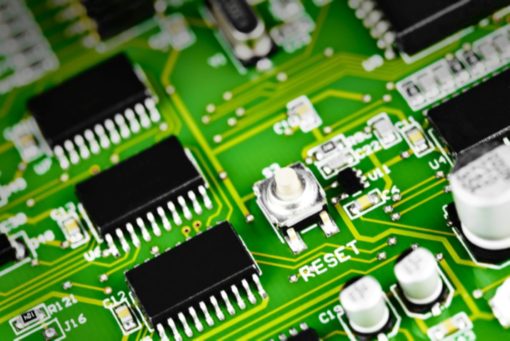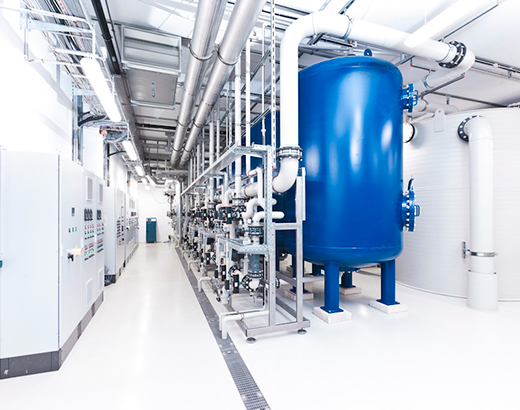 Applications
Production of Ultrapure Water, including polishing systems

Wastewater Treatment systems for all types of wastewater produced

Internal wastewater treatment and recirculation for re-use

Hook-up of facilities within the production areas, including clean rooms.