We have recently delivered and completed the installation of replacement Tube Modules for a Lamella Clarifier originally built in 1991. The clarifier handles wastewater produced by a Combined Heat & Power plant. On the agreed date we delivered the Tube Modules. We installed them a day earlier than planned. Consequently we put the clarifier back into service a little earlier than anticipated.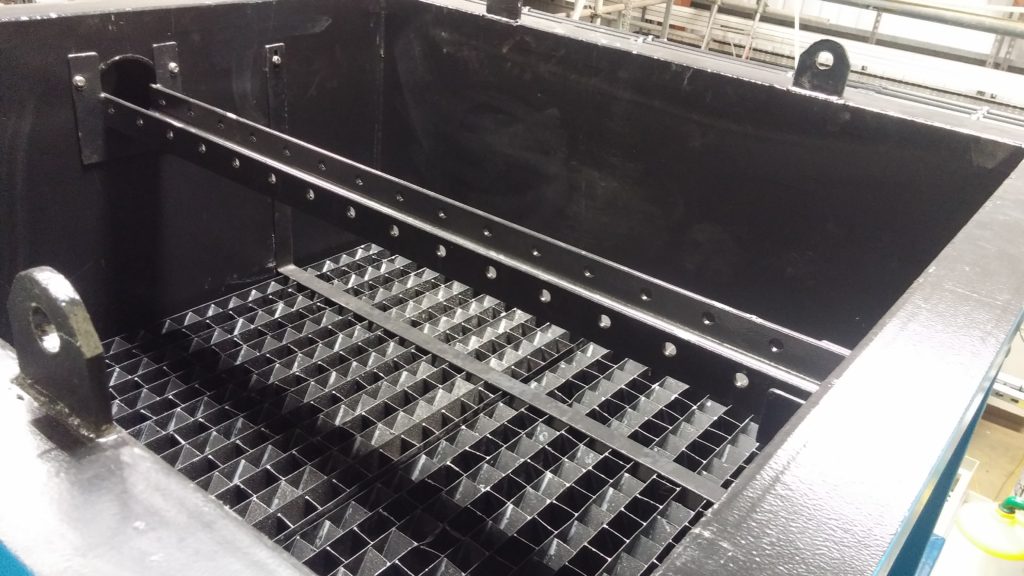 Tube Modules installed in a clarifier
Advantages of Tube Modules
You really can improve the efficiency of solids settlement in a Lamella Clarifier by using our Tube modules. They:
Ensure laminar flow across the whole surface area of the tank, therefore avoiding local areas of high upward velocity which would prevent efficient settlement.
Increase the effective area for solids settlement, typically by 8:1, consequently improving settlement efficiency.
Allow small solids that do not settle easily to flocculate with each other, after which they then settle.
Therefore minimise the floor area that you need to allocate for settlement
Over 40 years of use has proven the efficiency of H+E's Tube Modules. Many hundreds of plants across Europe use them.
Strong and Long-lasting
Within the modular pack, each tube is inclined at 60°. Each row of tubes is inclined in the opposite direction to its neighbour rows. Consequently, flow distribution across the tank is good and also makes the Tube Modules strong.
Fabrication in ABS ensures they are light, hence easily lifted by two people, and have a long service life.
The tubes themselves have a square cross-section. Therefore there are no "tight" angles to easily trap solids. This maintains their operating efficiency for the long-term.
You can increase operational efficiency by retro-fitting Tube modules into existing clarifiers.
Applications
When you need high efficiency settlement of solids, Tube Modules are an appropriate solution in more or less every case.
Find out more information here.
Please contact us and we will be happy to discuss your specific requirements.